PREVIOUS
Metrovacesa starts the commercialization of the first phase of Mesena 80-82, in Arturo Soria (Madrid)
1 min reading time
1 December, 2022
ORIA Innovation Campus
1 min reading time
1 December, 2022
Oria Innovation Campus is a modern example of placemaking promoted by Metrovacesa, that aims to align a consolidated urban environment with the new market demands.
Oria is a complex with a buildable area of 89,000 sqm above ground, distributed in two offices buildings, a student residence, and a living building, all mixed with commercial spaces. The campus connects the different buildings through an outdoor area consisting of a large central plaza adapted to the terrain, connecting the different levels of the floorplan. This plaza has been designed as an extension of the interior ground floor mostly for commercial uses. This connects the complex, thus enhancing the sense of community. Below ground, Oria will house 1,240 parking spaces, with over 50% of them for electric vehicles, as well as spaces for car-sharing vehicles.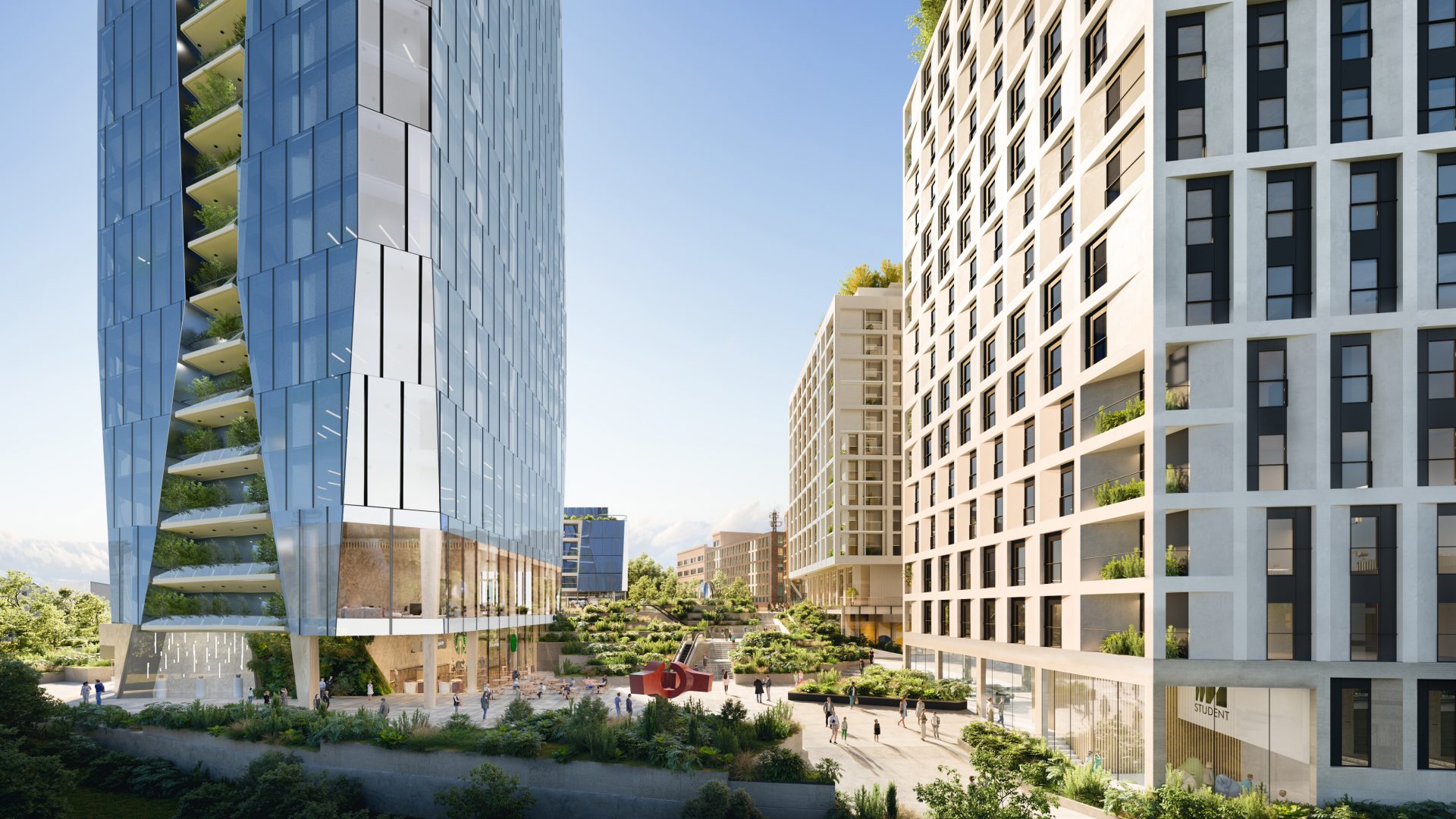 In addition, the area where there was once a dairy factory will be converted into a Life-science Hub with a GLA of 10,500 sqm, complemented with workspaces and laboratories which will turn life into a complete unique experience.
Surrounded by the main hospitals and universities, leisure and residential areas, its proximity to the Central Business District and also to the future Madrid Nuevo Norte development has aroused the interest of many investors and occupiers with a long-term vision.
Highlights of the development are the Net Zero Carbon buildings surrounded by more than a 50% of green areas. Obtaining the best environmental and social standards of Leed, Breeam and Well is crucial for us, but also it is an honor for Oria Innovation Campus to be the first development in Spain achieving the Well Community certification, which emphasizes on the factors that best define The Campus today: Connectivity, Community, Talent and Innovation, all in a sustainable development.
Related articles
Accede en este apartado a todas las noticias de actualidad de metrovacesa
NEXT
Metrovacesa begins construction of Altos de Parque Serralta, a new housing complex in Barakaldo, Bizkaia