5 mins reading time
8 October, 2018
Carlos Lamela, Malaga and the great Torre del Río project
5 mins reading time
8 October, 2018
Torre del Río is a unique project that Metrovacesa will undertake with the Lamela studio.
Now we can enjoy this wonderful, common project that will reinforce Malaga's character as an international benchmark for the best Spanish architecture.
Architect Carlos Lamela granted an exclusive interview to delve deeper into the project.
Carlos, would you tell us what it means to you to be an architect?
I believe that architecture is one of the most beautiful and complete professions there is. Being an architect means being a person who is aware of many things that affect people's daily lives. Also, there is a responsibility that goes with designing something with which people are always in contact, from the moment they get up and until the end of the day, and to so in a way that meets their expectations, I think is fundamental.
In the specific case of the project that Metrovacesa will develop with you, I'd like to know what it means for you on a personal level, to return to Malaga, the city, and the province in which your father built some iconic buildings 50 years ago. What does it mean to you to return to Malaga?
It is a huge personal and family satisfaction. Also, whenever I go to Malaga I think of my father a lot because I accompanied him as a child. It means that I reminisce about wonderful memories. And somehow, it means thinking about the continuity of my professional work, my trade, over many decades.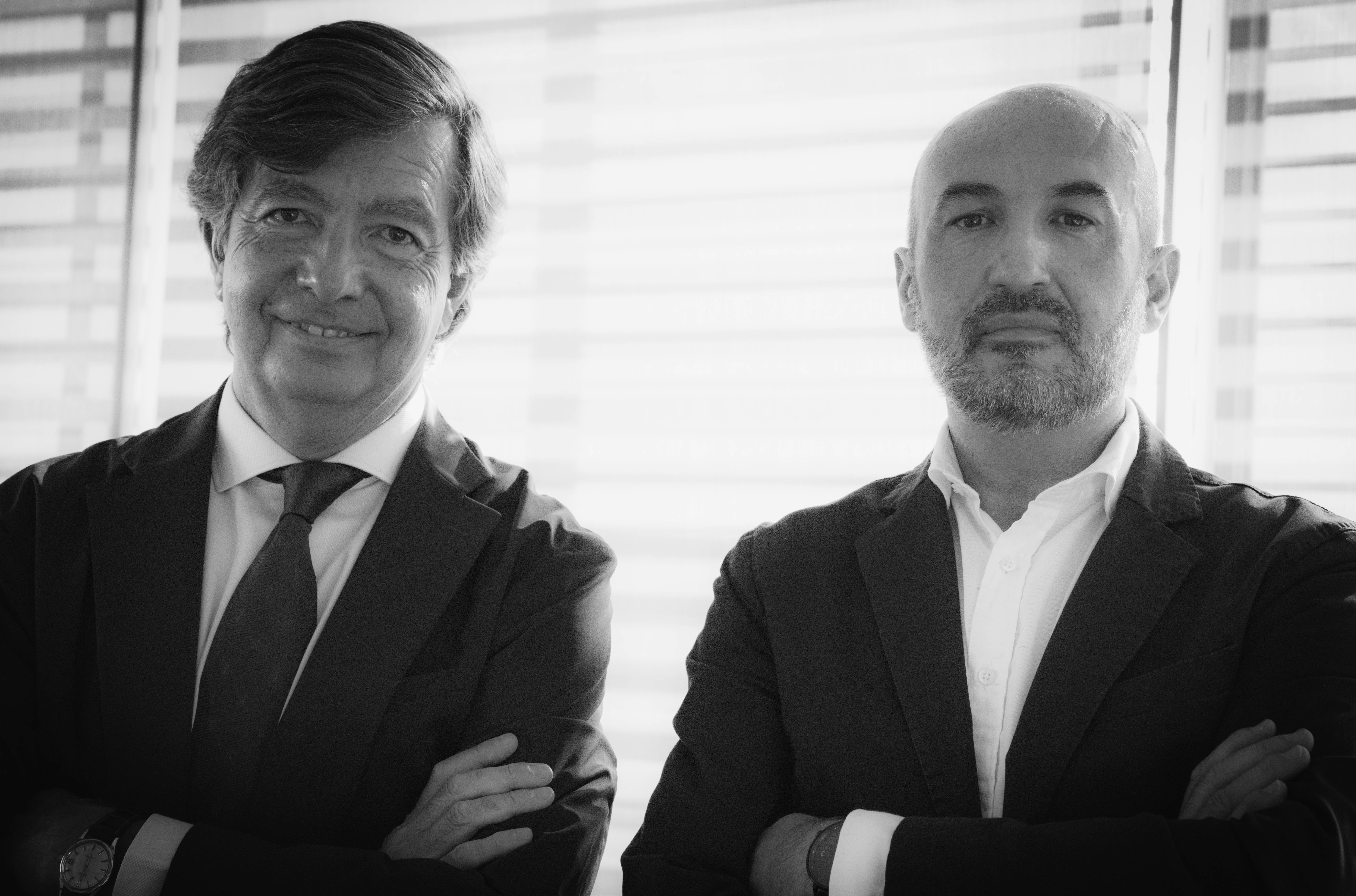 Whenever I go to Malaga I think of my father a lot because I accompanied him as a child. It means that I reminisce about wonderful memories.
The Torre del Río presents exciting possibilities for developing not just one residential tower but a complex of three that have the potential to become a new icon for the city of Malaga. How do you think this project can really influence the urban transformation that has become evident in the city in recent years?
This project is very important for Malaga and for the Costa del Sol; I would say even for the entire Spanish coast. In my opinion, it will be a benchmark in building design because of the height, which doesn't have to be a problem for a city, there is a solution when it is studied well.
It is also the finishing touch of Malaga in the Southwest. It is one of the great projects that will complete Malaga, on the beautiful Playa Sacaba beach, and I think it will have huge visibility as a finishing touch. It is very positive that cities have iconic and reference elements, and I believe that this will be the great element that will stand out in the southern part of the city and in the west. I am convinced that it will represent a standard in urban complex design, without a doubt.
For an architect, towers are always a very interesting element of symbology, and I think it is a type of project that has drawn a lot of attention from the beginning.
With a large portfolio of urban development projects, we are firm defenders of a dense and compact city; that is, the present and future of sustainability is based on concentrating buildings to free space for the city, for pedestrians. In this sense, I know that you are also very aligned with that theory, although thinking about what's inside the building, developing a residential tower has certain peculiarities and a potential that is not within the reach of a conventional building of five or six stories. Having completed all kinds of projects, towers in New York, airports, infrastructure, offices, what is the differentiating aspect of building high-rise housing in a tower?
As you have said so succinctly, for an architect towers are always a very interesting element of symbology, and I think it is a type of project that has drawn a lot of attention from the beginning. We won't go back to see the films of the wellspring and others, although I will say that it is a very attractive type of building.
The height of the building makes it unique because you also have to think about something very obvious such as the views, as well as exposure to the sun, shadows, etc. These important variables can affect the complex itself and, of course, the building height solves a huge problem; that of density. In other words, a dense city and dense parameters are not only more sustainable because costs are lower, but also land use is lower. There is nothing more unsustainable than architecture that patchworks over a landscape. This is something fundamental. Also, people have always liked to live higher than others, perhaps to have those views and especially in a location like this, which is an exceptional location, next to the sea and with this visibility, the views are spectacular.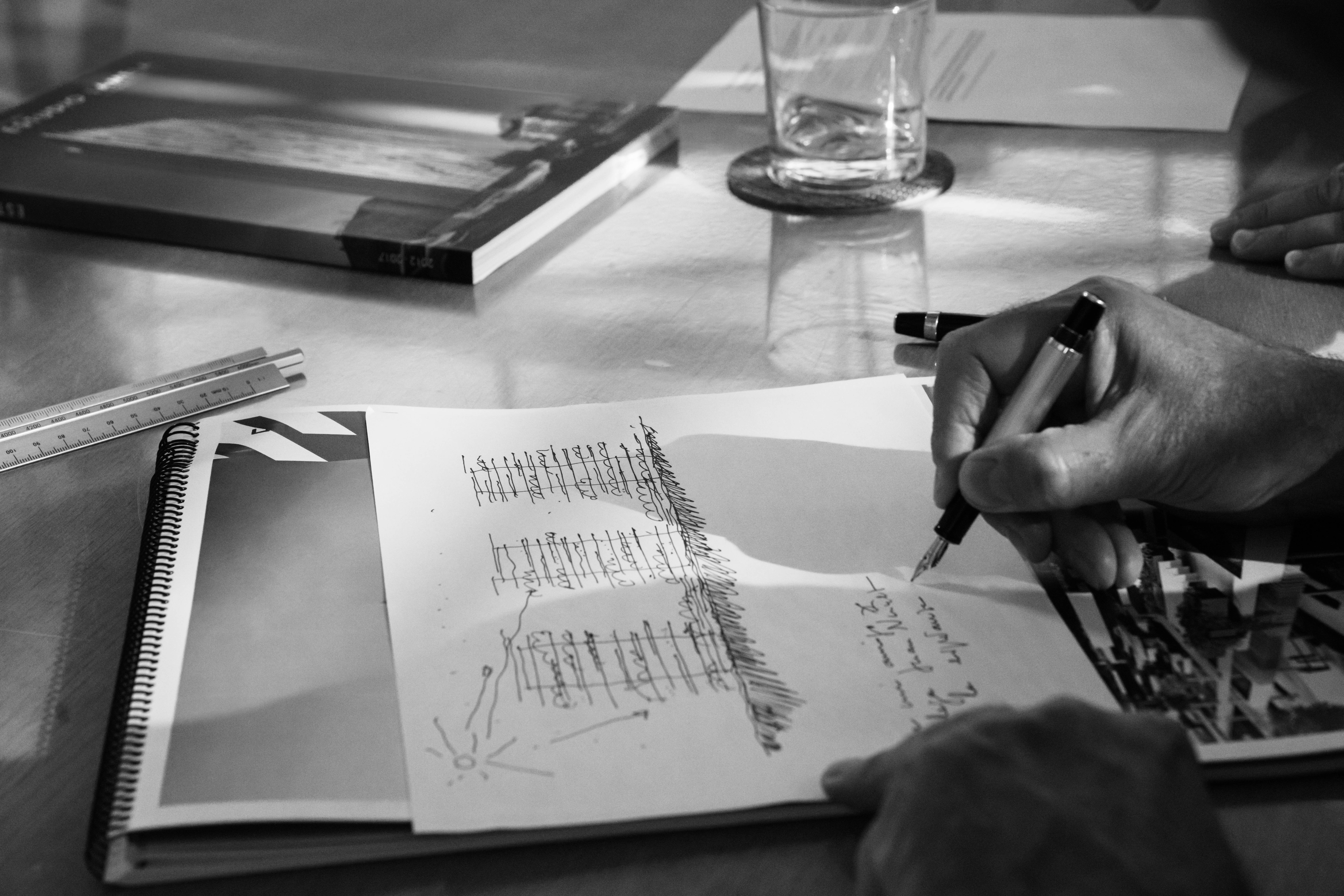 I really liked the simile you used, which you picked up in that drawing, representing the seed idea of avoiding occupying space and creating a kind of pastry, with superimposed layers that give everyone the possibility of enjoying a privileged waterfront location.
Indeed, this was the idea. As a series of layers, homes can be established that are closely related detached homes. They are like a multi-chalet, so to speak. The approach is that people who live on the thirteenth floor are not so aware that they are so high. That is, a sensation of being at that height is created, while at the same time there is vegetation, the same proximity to the sea. The sensation of being much lower but with views would be impossible to enjoy otherwise.
Due to its location facing the sea, this project has the potential to become an iconic image for visitors coming in by plane or by boat due to its height of 21 floors on each of the towers. Even more so considering that in the city of Malaga, the tallest buildings have 10 stories.
Yes, yes it will. Also, there are three, and odd numbers are always magic numbers.
In the end the project is there, all we need to do now is to develop it to make it happen as soon as possible.
It's not so easy, but we hope to do very well, for sure.
Related articles
Accede en este apartado a todas las noticias de actualidad de metrovacesa
X
Hola, soy Ana. Estoy aquí para resolver tus preguntas. ¿En qué puedo ayudarte?