Now is the right time to think about the future
We are building innovative and sustainable properties:
unique and welcoming homes.
Spain Building, Madrid
100 years of history
1918. Metrovacesa founded
1953. Construction of Spain Building
1955. Construction of Madrid Tower
2005. International expansion
Read more about our activity
Operating in 31 provinces
Start a new life in a home designed for you, built to meet your expectations: a high standard of living, a great location and quality materials and processes that respect the environment.
Discover our developments
We have Spain's largest land banking portfolio with no land purchase required and high visibility for medium and long-term margins.
Our active management of our portfolio of high quality land under development is another source of value creation.
Quality tertiary use land as an extra source of profits and returns to stockholders.
A well-established company.
Customer-focussed approach
We have clients for any requirements
Top quality products
We combine innovation in harmony with the environment
Return for our shareholders
We work to maximize long-term return for our shareholders
A committed team
We strive to provide a safe and rewarding environment for our employees.
We take care of communities
We employ urban development solutions that improve people's daily lives
Impeccable Corporate Management
We respect the law, protect the environment and ensure integrity
Contact methods
Other contact methods
General inquiries
For general inquiries or collaboration opportunities, write to us at
Information Promotions
For information about promotions, write to us at
Offices
Catalonia and Balearic Islands Office
Av. Josep Tarradellas, 8-10, 2º 1ª, 08029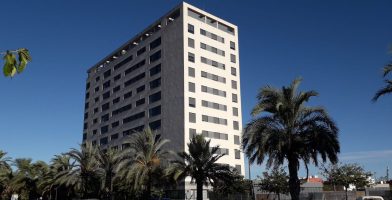 Levante Office
Carrer de les Moreres, 14, Bajo, 46012
Central - Northern Office
Parque empresarial Vía Norte, C/ Quintanavides 13 – 28050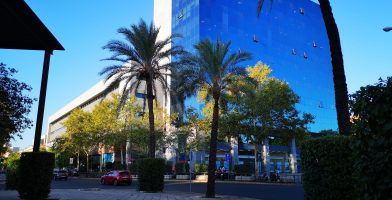 Western Andalusia Office
Av. Diego Martínez Barrios nº 10 1ª planta, Módulos 8,9 y 10 - 41013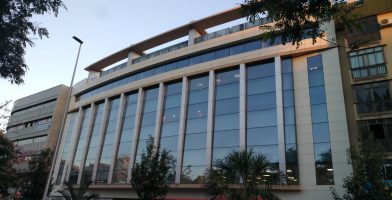 Eastern Andalusia Office
Plaza de la Solidaridad,12, 2ª - 29002
Team
Mr. Jorge Pérez de Leza Eguiguren
Chief Executive Officer
Executive Before his appointment as CEO of the Company, Mr. Pérez de Leza was General Manager for Europe at Grupo Lar from Abril 2005 to...
Borja Tejada
CFO
Borja began his career at Arthur Andersen in September 1999 as a Senior Auditor Senior until March 2003. Subsequently, he was Internal Audit Manager at...
Juan Núñez
COO
Juan has more than 27 years of experience in the property sector. Prior to his appointment as Director of Operations in Metrovacesa in February 2016,...
Raquel Bueno
Corporate Development
Raquel was appointed Corporate Development and Investor Relations Manager in October 2016. Previously, Raquel was Strategy Manager at MVCSA from March 2009 to February 2016....
Pilar Martían Bolea
Head of Legal
Prior to her appointment as Legal Department Manager at Metrovacesa in April 2016, Pilar was an in-house lawyer at MVCSA from July 2013 to April...
Miguel Ángel Melero
Head of Corporate Resources
Prior to his appointment as Metrovacesa Corporate Media Manager in July 2017, Miguel Ángel was Consultancy Director at Deloitte from September 2011 until July 2017....
Miguel Díaz
Head of Land
Miguel has 17 years' experience in the property sector and has worked at Metrovacesa for the last 12. He has accumulated extensive experience in land...
María Ruiz
Head of Commercial
María has extensive international experience in property. Before joining Metrovacesa as Sales Division Manager, she was Project Manager at Prudential Global Investment Management Real Estate...
Juan Carlos Calvo Mateos
Head of Investor Relations
Juan Carlos has more than 25 years of experience in different positions in property companies and investment banking. He came from Testa Residencial where he...