PREVIOUS
What is the best heat insulation for your home?
4 mins reading time
26 December, 2018
What will the city of the future look like?
4 mins reading time
26 December, 2018
Ecological and digital, this is the architecture of the future that smart and sustainable cities will be based on
Climate change and its consequences on human life have made clear that our current way of development has become obsolete. The digital revolution has profoundly transformed our world at all levels, and cities are included in this change.
Smart cities make full use of communication technologies in their search for a more sustainable and environmentally friendly development model. Do you know what these consist of? Have you heard of examples of smart cities that have already become a reality?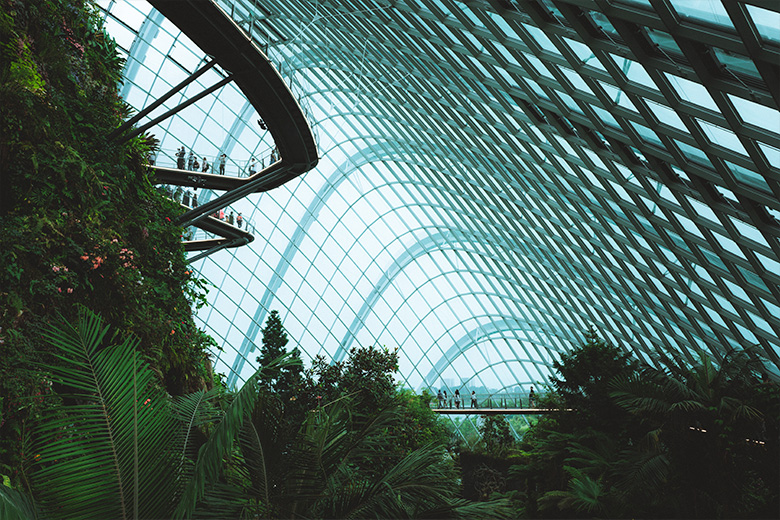 Characteristics of a future city
The city of the future is self-sufficient from an energy point of view, thanks to the incorporation of renewable energies and the implementation of intelligent waste management and electrical systems, capable of adapting to demand at any moment.
The city of the future is conceived as an ecological city, with great importance being put on green areas and sustainable buildings, but with a lot of talk about smart cities as well.
– Sustainable cities
Currently, Spain has the third highest amount of LEED certified buildings in Europe, a certification granted by the United States. Green Building Council These futuristic buildings reduce water consumption by 40 to 50% compared to traditional construction systems, and they reduce carbon dioxide emissions by 70% and urban waste by 50 to 90%.
Natural features are also key within these new sustainable cities. The city of the future is an ecological city that is committed to new techniques such as xeriscaping or hydroponics, meaning less water consumption than traditional gardening and agriculture.
– Smart cities
In these new smart cities, public services are automated so that they work more rationally. Intelligent management is used in all areas of this new digital city in order to improve its efficiency. For example, it is used for traffic management and the creation of peripheral parking lots that are perfectly connected to the metropolitan area through public transport, promoting new habits such as car sharing for long-distance or daily commuter routes, or the use of new technologies to locate and direct drivers to open parking spaces.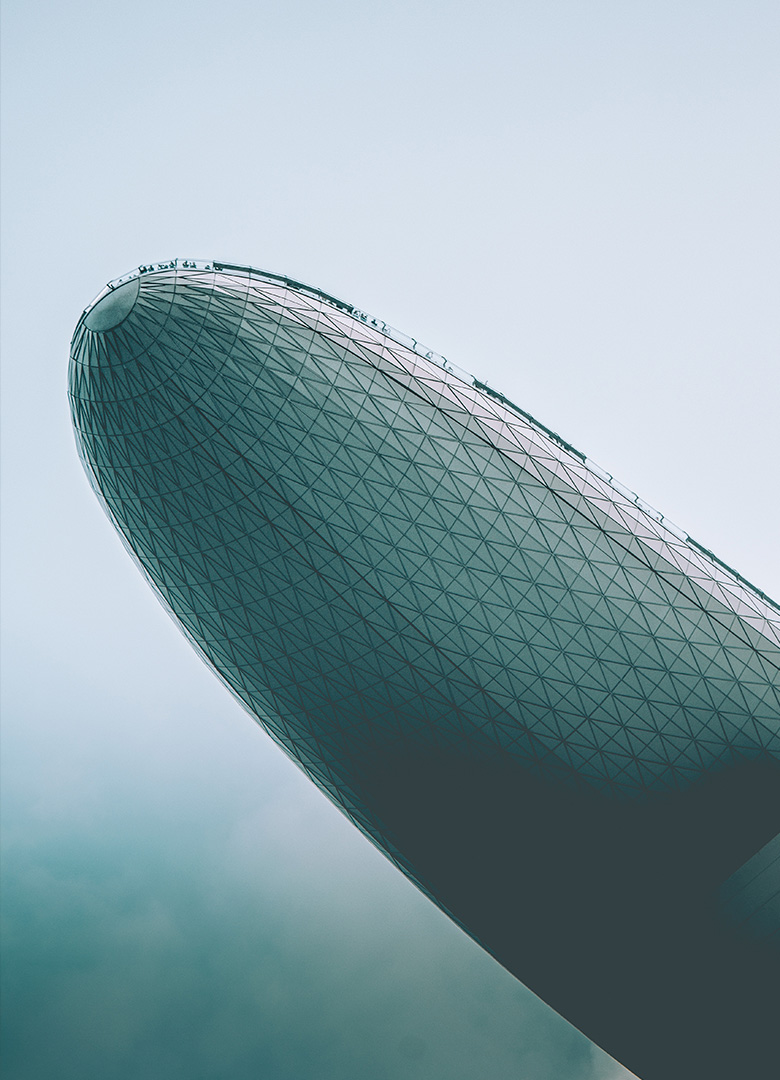 5 Futuristic Building Projects
What will the future look like from an urban point of view? Currently there are several projects under way that highlight the use of alternatives to the current urban model, suffocated by problems such as pollution or overpopulation. Initiatives are under way to build the architecture of the future, in which sustainability is an essential premise.
Freedom ship
Overpopulation is one of the most pressing problems of our time. The saturation of large cities has made clear the need to look for new possibilities and, with land being ever more congested, the Freedom project sets its sights on the world's great oceans.
This initiative, proposed at the end of the 90s, proposes the construction of a gigantic ship with room for 50,000 passengers, conceived as a floating city that would constantly sail around the world. However, financing is delaying the implementation of this project, which was initially supposed to cost six billion dollars, but has already risen to ten billion as of 2013.
Floating City (French Polynesia)
This fascinating project, led by the Seasteading Institute, invites us to conquer the ocean. Floating cities designed by Patri Friedman, founder of the Seasteading Institute, will be built on international waters, breaking borders and creating nations that are independent of today's governments.
Is this just a utopia? The first floating city is already being built in French Polynesia, with an approximate budget of 142 million Euro and an estimated completion date of 2020.
Sky Terra (Tokyo)
This city of the future is to be built within an existing metropolis and is a large green roof created by modular structures that are held 488 meters above the ground, creating a vertical city.
The American Joanna Borek-Clement developed the idea for this Tokyo city. This futuristic architecture offers an alternative to the lack of space, traffic congestion and pollution that are typical of large metropolises.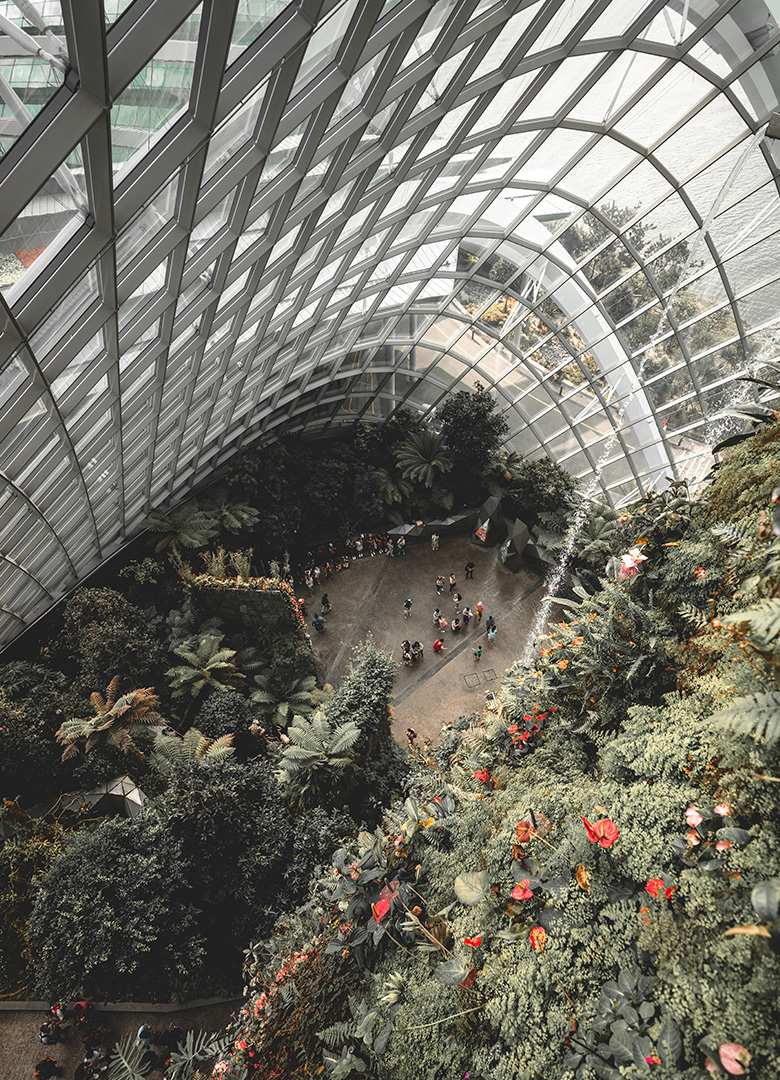 The floating city is already being built in French Polynesia and is estimated to be completed by 2020
The Venus Project (Florida)
The Venus project proposes a new model for smart cities, in which automation and technology are integrated into a holistic and systemic design that is aimed at improving quality of life and enabling a fundamental shift in our development model, which so far has been focused on economic advantages. Happiness through technology.
The technology utopia began in 1995, promoted by Americans Jacque Fresco and Roxanne Meadows, pioneers of social engineering. From an urban point of view, the Venus project is committed to designing cities around concentric circles, with an easily accessible centre where public spaces are located.
Bionic Tower (Shanghai)
This impressive vertical city was born in 1997 and arose out of collaboration between a large team of architects, engineers, biologists and designers, all of whom pushed a new concept for ecological cities. Its construction, concluding in 2001, was led by architects Javier Gómez Pioz, Eloy Celaya and María Rosa Cervera.
Being 1,228 meters high, the Bionic Tower takes the traditional concept of skyscrapers to another level, opening the path for the construction of new buildings over 1,000 meters high. Vertical expansion of spaces makes it possible to imagine a new concept for cities, moving beyond classic horizontal urbanism. This vertical city occupies a total area of 2 million square meters, with a maximum capacity of 100,000 inhabitants.
Shanghai Bionic Tower is 1228 meters tall and can accommodate 100,000 inhabitants
Related articles
Accede en este apartado a todas las noticias de actualidad de metrovacesa
NEXT
Decoration trends in 2019
X
Hola, soy Ana. Estoy aquí para resolver tus preguntas. ¿En qué puedo ayudarte?