5 mins reading time
6 August, 2019
Types of lighting in the home
5 mins reading time
6 August, 2019
Achieving the perfect environment has a lot to do with the interior lighting selected and the same happens with the lighting for gardens and outdoor spaces.
We often make the mistake of thinking that the design and interior decoration of a house corresponds exclusively to the area of colours, textures or materials. The physical objects, whether in the form of accessories, upholsteries or wall linings, are unquestionably important when it comes to creating an ideal atmosphere. However, there is a chapter with extraordinary potential for practical application for both indoor and outdoor use: the lighting of the home.
Light is one of the most valuable resources that you can use in the interior design of your home. Its functional dimension makes it an essential element for any room considering that, lighting for bathrooms is not the same as lighting for bedrooms or kitchens, for example. But there is more to this. To come up with the most appropriate combination you should know that there are different types of lighting that, as a rule, are divided into general, spot and environmental or decorative lighting.
In addition, included within home lighting are the direct and indirect lights, with "semi" versions of both and even diffuse lighting provided by many other light sources. How to choose the most appropriate types of lighting? Here are some basic ideas.
Interior lighting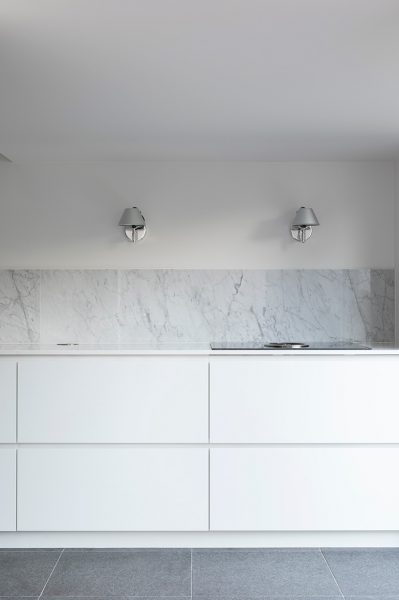 Bedroom lighting
Bedroom lighting must respond to the relaxing nature of the environment. Although at times, it is possible to dispense with the ambient light, when choosing between different types of lighting, it is best to combine several of them. A few wall lamps with indirect and functional lighting, a floor lamp and, of course, a good source of natural light to complete the lighting for the bedroom.
Kitchen lighting
For some time now, this room in the house has ceased to be a space designed only and exclusively for work. However, you must keep in mind its practical nature to come up with the best lighting for the kitchen. There are many types of lighting that you can incorporate into the kitchen, but it is crucial that there will be no lack of options for the work areas (either by using hanging lamps on an island, or LED lights under the furniture…), as well as good ambient lighting.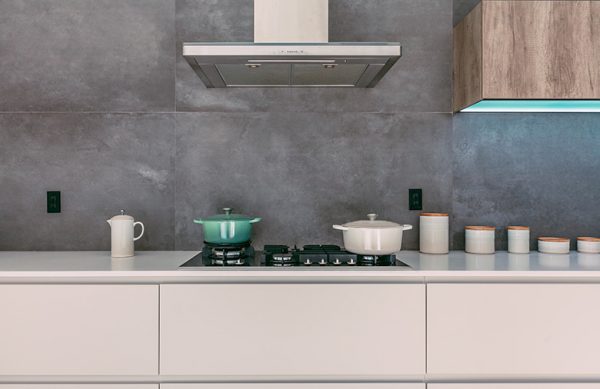 Light is one of the most valuable resources that you can use in the interior design of your home.
Living room lighting
Considered the epicentre of the house, the living room offers countless possibilities in terms of home lighting, as many as the situations which may arise. Do you wish to enjoy a relaxing moment? Then your living room lighting should include floor lamps, adjustable-brightness lights and a perfect combination of direct and indirect lighting systems. Is this space often used for large family gatherings? Choose some nice hanging lamps as part of the lighting for the living room and make sure they shine with their own light upon your guests.
If, for example, you have a wall decorated with pictures, or covered with some unique lining, or some special corner, a good way to enhance its contribution to the aesthetics of your living room is to use decorative and functional lighting.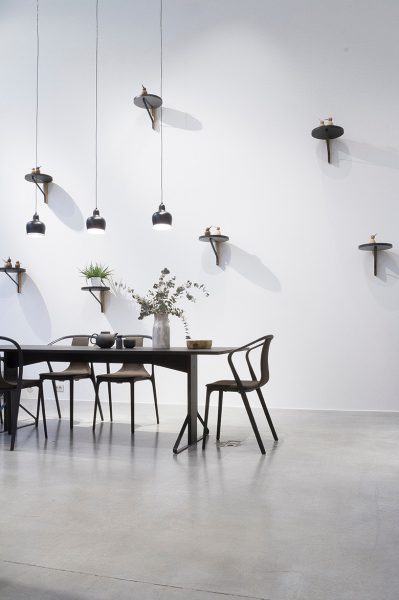 Bathroom lighting
Similar to the case of the kitchen, this type of room has a double function. Not only does it have to respond to its practical nature, but it must also prove inspiring. A good source of natural light is important in the chapter on bathroom lighting, and even adding some candles can help achieve this purpose.
However, to make it functional, the most popular types of lighting are ambient and spot lighting. A backlit mirror, some built-in lights in the shower area and a lamp that provides good ambient lighting for the bathroom can be all you need to obtain the ideal tandem.
Outdoor lighting
Home lighting is not limited to the interior rooms. To get the most out of your outdoor spaces, whether terraces, patios or gardens, you must duly consider the chapter on outdoor lighting. Can you imagine what it would be like to enjoy a barbecue on the porch without those lanterns lighting the table? Or take a dip in the swimming pool without any other light than that which, hopefully, is provided by the moon on a summer night?
In addition, outdoor lighting not only will allow you to optimise the functionality of these spaces but it can also become an element for providing home security. In fact, the market already offers presence simulation systems controlled through high-tech facilities.
Garden lighting
Similar to interior lighting, the types of outdoor lighting respond to both the practical function as well as the aesthetics of these spaces. But, how can you find the best combination? The ideal is to analyse the different elements present and, based on these, plan lighting for gardens that enhances the strengths of each one of these spaces.
If, for example, you have an outdoor dining area or a gazebo, you can place a few lanterns or strings of attractive lights so that, while providing a proper atmosphere to the scene, you can also maximise the use of the same as appropriate. In the case of large patios, it can also be useful to have garden lighting with a lamppost, or even embedded lights or LED lights for stairs or trails. There is a wide range of options to suit all tastes and budgets, although, if you have any doubts, it would be good to obtain professional advice.
There is a wide range of options to suit all tastes and budgets, although, if you have any doubts, it would be good to obtain professional advice.
Related articles
Accede en este apartado a todas las noticias de actualidad de metrovacesa
X
Hola, soy Ana. Estoy aquí para resolver tus preguntas. ¿En qué puedo ayudarte?