PREVIOUS
How can you decorate a small patio?
4 mins reading time
27 May, 2019
What are sand pools?
4 mins reading time
27 May, 2019
Swimming pool design continues to develop and more and more people are investing in these luxury pools to beautify their outdoor areas.
When you think of the house of your dreams, what comes to your mind? The surrounding environment is often part of this dreamlike picture that many imagine as their ideal home. However, living in a house in the mountains or next to the beach is not always possible. What is more common is to have a house with a garden, an intermediate solution between the beach or rural retreat with many of the advantages of living surrounded by nature.
If you are one of those who has an outdoor area with the possibility of enjoying it in the privacy of your home, you may be seduced by the idea of falling to the charms of sand pools. Are you aware of the advantages of this design of exclusive pools which can bring an authentic beach to your home? Make yourself comfortable, because we are going to give you numerous reasons to succumb to these new luxury swimming pools that are trending now.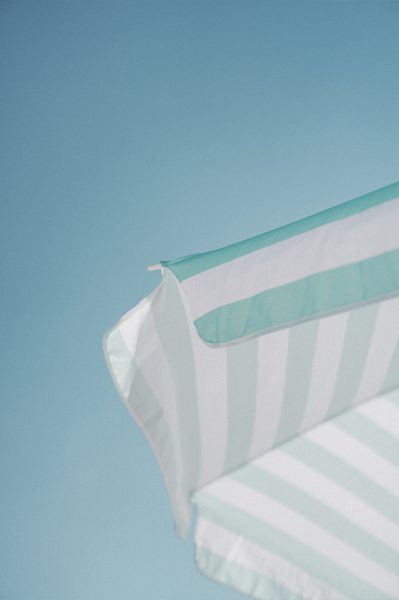 Sand pool design, what should you know?
Exclusive and evocative beach pools are luxury swimming pools that have managed to carve out a niche for themselves in outdoor design, both in residential areas as well as in hotel establishments and tourist accommodations. But, what is so special about them? Why are more and more people choosing this type of design for swimming pools? The first thing you should know is that a good part of its success lies in the fact that it can be adapted to any type of surface and, although given its high level of customisation, space limitations do not pose a problem, the greater the space, the better the results.
Another identity factor related to these pools has to do with the materials used, which convert these modern pools into authentic beach-type scenarios. In general, most sand pools use a sprayed concrete base for the shell which ensures sealing and adhesion of the rest of the materials, although other alternatives can be found on the market.
However, it is the lining that gives the sand pool its unmistakable appearance, the aesthetics of luxury swimming pools that make them irresistible. This cladding is composed of caulking or special resins made of compacted sand. This second layer is the one that, among other things, gives the surface a soft touch, making it non-slippery and, in contrast to the mythical beach sand, it has a temperature that will not put your feet at risk.
Are you concerned about safety? Don't worry, because the entrance to the pool simulates a seaside beach, thanks to a gentle slope, which makes it perfect for children, the elderly or those with reduced mobility. Plus, you won't need steps and you'll be able to customise the depth! What more can you ask for?
The first thing you should know is that a good part of its success lies in the fact that it can be adapted to any surface
Luxury swimming pools for all kinds of spaces
Having clarified the concepts and basic features of the design of sand pools, it is time to disclose one of its main benefits: its versatility. In contrast to traditional modern swimming pools, these proposals are fully customisable. Therefore, we are talking about luxury swimming pools with unique designs that can be incorporated into any garden.
Shape, depth, finishes… You can design your sand pool to your taste. Would you like to imitate the white sands of the Caribbean beaches? Or maybe you prefer the memory of the volcanic image of your last holidays in Lanzarote? How about adding rocks, a touch of aquamarine to the bottom or vegetation surrounding your sand pool making it a true orchard?
If you are one of those who, more than just a luxury pool, are looking for sustainable solutions, the market offers multiple alternatives and companies that will provide you with swimming pool designs using sustainable materials. Have you heard of quartz sand? If you decide on this compound (and other natural materials) instead of traditional concrete, not only will the water of your beach-type pool have a higher temperature than average (at least a couple of degrees), but it will also have less impact on the environment.
Maintenance of sand pools
The overwhelming aesthetics of modern sand pools is not the only attraction offered by these luxury pools. Although they are part of the usual landscape of the most exclusive hotels and resorts that seek to offer their customers unique experiences, increasingly, they are included in the outdoor design of residential housing.
The design of exclusive and fully customised swimming pools seems reason enough to take them into consideration when choosing between various solutions. But there is still more. In addition to this versatility, we can mention its simple maintenance, very similar to that of modern swimming pools. Water purifying processes, treatments and cleaning of the sides with high-pressure water systems are all you need to ensure that your sand pool always looks its best.
However, depending on the materials used for its construction, some experts recommend the emptying of the sand pools every four years to replace the lining. That is why, before deciding on a swimming pool design, you should look for the best professional advice available, as well as references from the pool design companies consulted.
In contrast to traditional modern swimming pools, these proposals are fully customisable
Related articles
Accede en este apartado a todas las noticias de actualidad de metrovacesa
NEXT
I want to buy a house!
X
Hola, soy Ana. Estoy aquí para resolver tus preguntas. ¿En qué puedo ayudarte?