Balcón de Europa
Madrid, Arganda Del Rey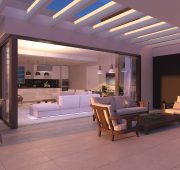 Tour Virtual (1)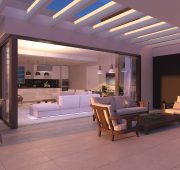 Vídeo (1)
Exterior (2)
Lounge (3)
Bedrooms (4)
Description
106 available multi-family homes and 14 VPPB, from 2 to 4 bedrooms, in a gated community with a swimming pool, green areas for recreation and children's games.
Read full description
Development characteristics
Architect:CIMA proyectos
Promoter bank:BANCO SANTANDER
Energy efficiency certificate: B
Equipment
Swimming Pool
Garden
Parking
Lift
Mortgage calculator
Calculate how much you will pay each month for your new home with our mortgage calculator.
Monthly Payment
__,__

€*
__

years with a fixed interest rate of

2

% TIN
* The result of this calculation is exclusively indicative and not binding. The final payment have been calculated using amounts and indicative interest rates. For a final opinion, please send the complete information to your financial institution.
Purchasing process
Reservation
This agreement is signed during the initial purchasing period to guarantee availability of the home to the buyer.
The contract
This document is signed when the project has a Works Licence
The courtesy visit
This involves an inspection of the home's condition prior to handover.
Handover
The home's deeds are drawn up before a notary and the keys are handed over.
Post-sales
The post-sales period starts once the home has been handed over.
More information
Location and surroundings
development of 120 homes with 2, 3 and 4 bedrooms
Sales office
Location
C/ Cortinas de Cervantes, 10, Arganda
Other developments you might like
VALLADOLID / VALLADOLID CAPITAL
18 properties
Mirador de Jalón
From 239.000€
From 4 bedrooms
Do you like this development?
Contact us.
Please provide contact details
Metrovacesa staff will call you as soon as possible to answer your query
There was an error trying to send your message. Please try again later.
We meet again?
See you soon!
We will get in touch with you shortly to specify all the details of our appointment on
There was an error trying to send your message. Please try again later.
Personalized attention
Call 900 55 25 25 and book now your virtual guided tour
You can also contact us through our new WhatsApp channel and discover what your future home will be like
Tu mensaje ha sido enviado con éxito. Gracias!
There was an error trying to send your message. Please try again later.
Other contact methods
General inquiries
For general inquiries or collaboration opportunities, write to us at
Information Promotions
For information about promotions, write to us at